Below is some information which you may find helpful in your decision. The information is supplied from third parties and as such we cannot accept responsibility for its contents, but hope you find it useful guidance that may help you better understand some of the issues raised. You should take note of the date of the leaflet and check that no updates or changes have occurred since the date the leaflet was first published and take professional advice before making any decisions.
Please note, we are not purporting to be members of any of the bodies mentioned below and the information provided is for guidance purposes only. We can accept no liability for any information obtained from third party websites.
Click the button to see how to e-sign our terms and conditions: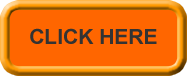 Property Guidance
Updated on 2014-10-02T17:01:11+00:00, by Castle Surveyors.