20 Top tips to being a better Landlord
Clean sweep
Okay the tenant has left and the property looks clean enough WRONG!  You never know what's lurking behind that cupboard or crawling around in the carpet.  You should always factor in giving the property a thorough clean when a tenancy ends and ensure that the property is fit and ready for your next tenant.
Not only does this make for being a better landlord, it can also set the tone for the whole tenancy as a decent tenant will recognise your effort and may even try to live up to your high standards when then depart.
Critical condition
The better the property is presented, the better quality of tenant it will likely attract. Good presentation is crucial and dressing a property can really help, for example with curtains, blinds and lightshades.  You should keep a stock of such items ready for this purpose, they don't necessarily need to be expensive, but trying to make the property look chic can really impress a potential tenant and may even mean the difference between them choosing your property or another.
Key communication
Timely communication is vital, there's nothing worse than a tenant sending out a message or email, only to be met with silence.  Aim to have an autoresponder at least, but in any event ensure you respond within 48 hours for non-emergency communications and sooner for emergencies, even if it's only a 'holding' response saying you're looking into it.
If you do adopt that approach however, make sure you diary in a follow up call/message to close down the initial enquiry.  Good communication is key and can actually save you money in the long run as leaving a repair unanswered can lead to more serious defects which you, as Landlord, may well be responsible for repairing.
Essential information
Ensure your tenant is given all the essential paperwork when they move in. It is helpful to supply the tenant with a ring binder which includes all the necessary paperwork, such as the EPC, Gas safety certificate, tenancy agreement and copies of appliance manuals etc.
Providing the tenant with a tenancy manual, to include a set of guidelines would be useful to a new tenant. For example, where does the rubbish go and what day do the dustbin collections occur?
Tenant relationship
Don't forget that tenants are essentially paying your mortgage for you, or giving you an income if you're lucky enough not to have a mortgage, so treat them well and they may stay with you longer.  Remember keeping a good tenant can be worth a lot of money, possibly the difference between a profitable letting and unprofitable one!
Be prepared
A good landlord should ensure they have considered as many eventualities as possible, what happens if is a good starting point, for instance a fence panel blows down, pipes burst, tenant leaves without notice, etc….  Considering such matters can help save you time when the situation occurs, thus saving you money as reacting rather than acting in a proactive way is usually more costly in the long run.
Start out to impress
Maximise the impact of first impressions at a viewing by addressing the finer details. Even items such as window dressings, curtain poles and door handles can indicate the level of wear and tear on a property. First impressions count for everything and improving or updating the look of your rental property will not only help attract a tenant more quickly, but could also help increase the rental value.
Tenancy trouble-shooting
If problems do occur, starting a conversation early with your tenant can help prevent the problem from escalating. You should be firm but fair and remember to keep a positive outlook, the problem may well be an accident or not the fault of the tenant so adopt the attitude of forgiveness first, if problems persist there's time later to act more robustly and you should ensure that you keep a running diary of events as evidence for future reference should the need arise, a Captain's Log (as Jim Kirk used to say).
Timing of payments
The timing of rent and other payments should be agreed before the tenant takes occupation. When will the payment leave the tenants bank account to be available in the landlords account, how long do cheques (if you are daft enough to accept them) take to clear? Such matters need to be clear from the outset to avoid any misunderstandings further down the line.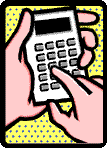 Inspection rights
Making regular visits, or instructing your Property Management company to do so, is vital.  You should diary a visit/inspection at least every 3 months (sooner if you suspect a problem or have in the past had problems with the Tenant).  The visit should be agreed in advance (so you should ensure that there is provision in the tenancy agreement for you to gain access to undertake such inspections and the notice period detailed, 48 hours should suffice).
The inspection should be on a formal basis, using a pre-defined inspection process and taking photos/videos as you go along (again you should have the ability to do this detailed in the agreement).
Asking the Tenant questions during the visit, best to keep this part jovial and friendly as people are more likely to open up and reveal something they may not have done if you adopt a more formal approach.  If something is said, keep a note in your 'Captain's Log'  for future reference as needed.
Costs
Not all costs and expenses are immediately clear or known at the outset.  As such you should ensure that you have made provision for unforeseen events and having a sinking fund (i.e. fund you regularly contribute to, say 10% of annual rent) can help you pay for such events should the need arise.
Realistic investment returns
Landlords should remember that rents can go down as well as up and they should be realistic in their expectation.  Like any other investment you have to speculate to accumulate and as such treat the rent as income, some of which has to be sacrificed to maintain/increase the value of the investment.
Keeping the property occupied is key. Just because a property let for a certain figure last time, it doesn't mean that it will next time. Always assess the market and ask a specialist agent if you need to.  Remember as well, keeping an existing tenant saves you the fee you'd have to pay, along with advertising, cleaning, repairs and not to mention the time involved, of finding a new tenant  As such try to keep tenants!
Payment problems
Ensuring you get paid the rent, along with other payments, on time is not only sound investment and money management advice, but it's vital that you quickly follow up late or overdue payments to protect your legal position as well.
You should have robust money management diary system in place, one that automatically notifies you of overdue amounts, this can help ensure you don't miss an opportunity to take the necessary action.
Remember though, that late payment might not be the tenant's fault so don't assume it is.  Once you know that a payment is due, ensure you have a system in place to follow up and initially it is best to make a phone call to the tenant and/or managing agent to ascertain the reason for late payment.  Remember though, that call could later form part of a legal case, so be careful not to prejudice your position and ensure you record the call in some way (recording the call without notifying the tenant you are doing so may not be admissible in court, so consider all options available).
It's a business
Remember that you are running a business, your clients are your tenants so treat them with respect and deal with them, at all times, in a considerate and professional way.
Know the market
Before investing, know your market. Talk to your local letting specialist to determine your tenant requirements. Families have different expectations to young professionals who have different expectations to 'hands off hotel' type occupiers, for example.
Rent Reviews
As the value of money can decline in inflationary times you should ensure that you regularly review the income you receive from your investment (i.e. rent).  There are various ways and formulae available to increase the rent, but you must ensure that the review provisions are clearly outlined in the tenancy agreement and clearly understood by your tenant.  You may choose to keep it simple and adopt an index approach, i.e. rent increases by inflation % each year.  The decision is really yours, but ensure you know your marketplace as increasing the rent above local market levels, could result in you having an empty property!
Insurance
It's a smart investor who plans for all eventualities and having adequate buildings and other insurance is vital. You may choose to purchase Rent and Legal Insurance to cover you for legal expenses should an eviction or other legal proceedings be necessary, but always read the small print to ensure it's adequate.
Long-term tenants
Don't take you long-term tenants for granted, treat the tenant as you would wish to be treated. When you visit, have a look at furnishings/décor to see if they need updating, cleaning or could otherwise do with a refresh. Would you have to update the property when the tenant leaves?  If so you may help retain that long-term tenant for even longer by doing the work of updating sooner rather than later.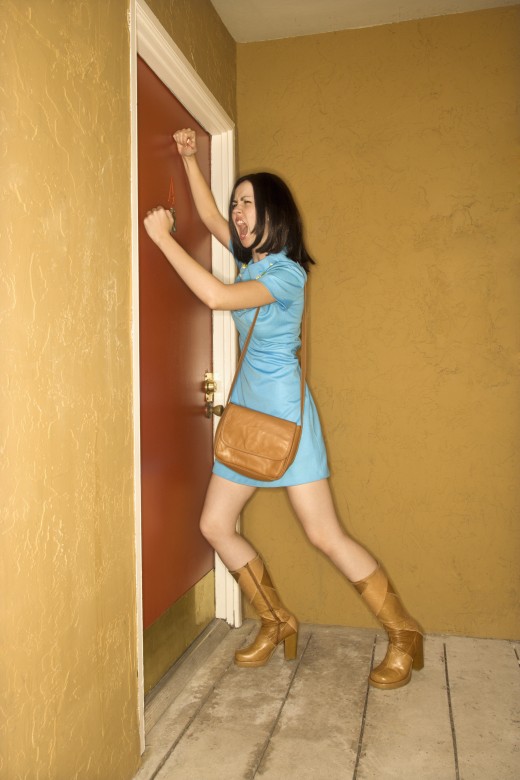 Maintenance & repair
As a responsible Landlord you should always be mindful of your legal obligation to repair and to act quickly should something need fixing.  Have a maintenance team you can call out at short notice to quickly respond to repair emergencies, this not only saves you having to trawl around for contractors you don't know, but also helps prevent resultant loss such as from burst/leaking pipes for instance which could damage other parts of the building.
Agents Assistance
Whilst you can, of course, do all the work yourself it is wise to leave the management of your property to an expert.  This will, of course, be determined by the level of profit you'd receive by doing so, but can in the long-run save you money and time (which is even more valuable).