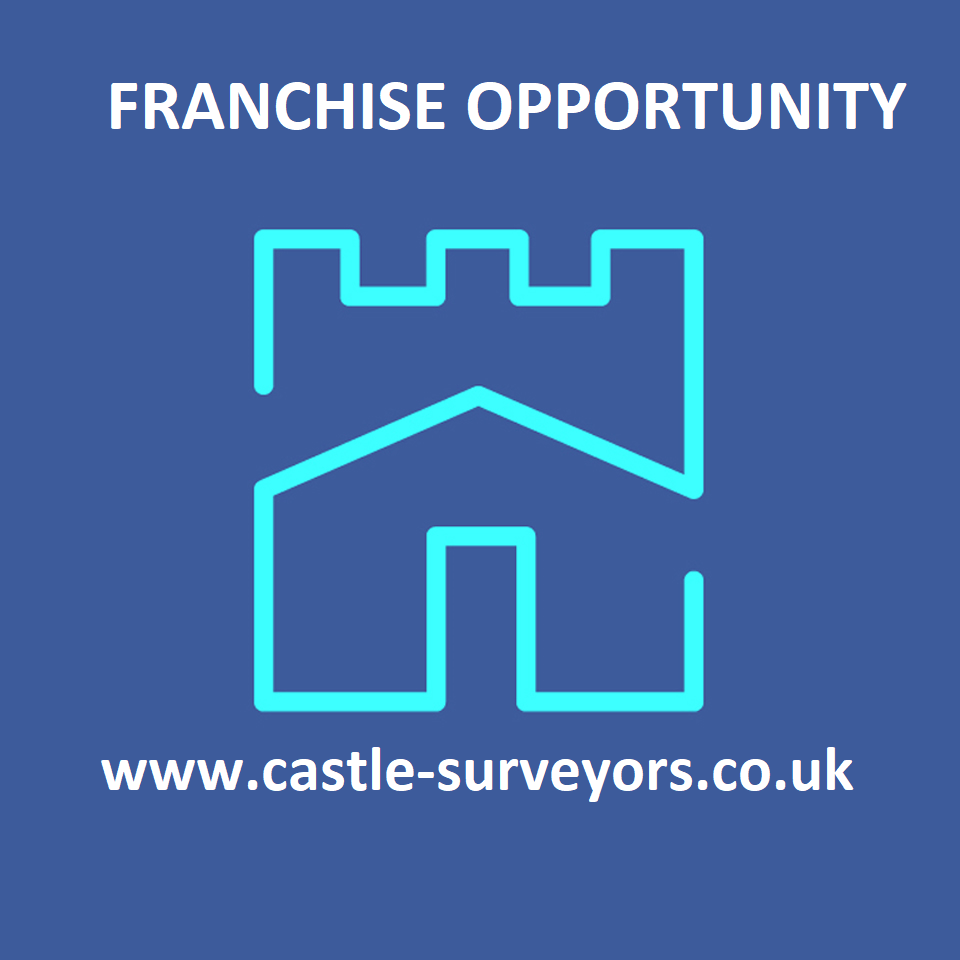 So the Surveying world is currently booming are you making the most of the opportunity? Have you ever wanted to work for yourself?  If so please read on.
Here at Castle Surveyors Limited we have an established brand and are looking to grow our network of surveyors throughout the UK, this is where you come in.  If you are an experienced Chartered Surveyor, qualified and experienced to undertake RICS Homebuyer & Building Surveys, along with Valuations, then we want to hear from you.
We can provide website, leads, functionality, Professional Indemnity Insurance (RICS compliant) along with all the tools (except actual surveying tools or IT) and support you need to build a profitable surveying business.  All you have to do is book the jobs (we'll do it for you if you prefer) and complete the Survey within agreed timescales and standards.  In fact it's pretty much the same as you're already doing, but now you'd be doing it for yourself and reaping the potentially huge rewards!
I trust you'll see the opportunity to increase your income is unlimited and we can get you up and running in no time.  There's no initial fee to pay and we'll  provide some marketing (you'll have to pay any local marketing costs), leads, website, PI cover and all you need to get going.  All we ask of you is hard work or in fact not if you prefer, the choice is yours!
In addition to the surveying services you can undertake, as part of our network you can also take advantage of www.totallymoving.co.uk our recently launched online estate agency solution.  Again we'll provide the website, support and back office estate agency functionality, this time you'll have to pay the local marketing, Zoopla, rightmove, etc… fees.
If you are interested in finding out more, please simply respond to this message and we'll get the conversation going.
If you're interested in having an initial chat, give us a call on 0800 246 1002 or complete the form below, enter the subject as Surveyor Opportunities.
BRONZE PACKAGE
£400 per month plus VAT
Website hosting and set-up
Google page set-up
Social Media - One Account set-up
Documentation package
SEO posts - 1 per week
Set-up Lead Generation sites
Training & Development
Operations Manual
Comparables database set-up
Outlook Templates
Terms & Conditions Templates
Standard Phrases for reports
SUBJECT TO CONTRACT & ONE OFF JOINING FEE
GREAT VALUE
SILVER PACKAGE
£600 per month plus VAT
As BRONZE but including
Social Media - Two Accounts set-up
SEO Posts 2 per week
Access to Totallymoving.co.uk site
Google Page Posts x2 per week
SUBJECT TO CONTRACT & ONE OFF JOINING FEE
GOLD PACKAGE
£TBC
This package can be individually tailored and POA depending on your requirements
SUBJECT TO CONTRACT & ONE OFF JOINING FEE
SURVEYOR ENQUIRY FORM
Surveyor Franchise Opportunities
Updated on 2022-05-26T15:45:54+00:00, by Castle Surveyors.