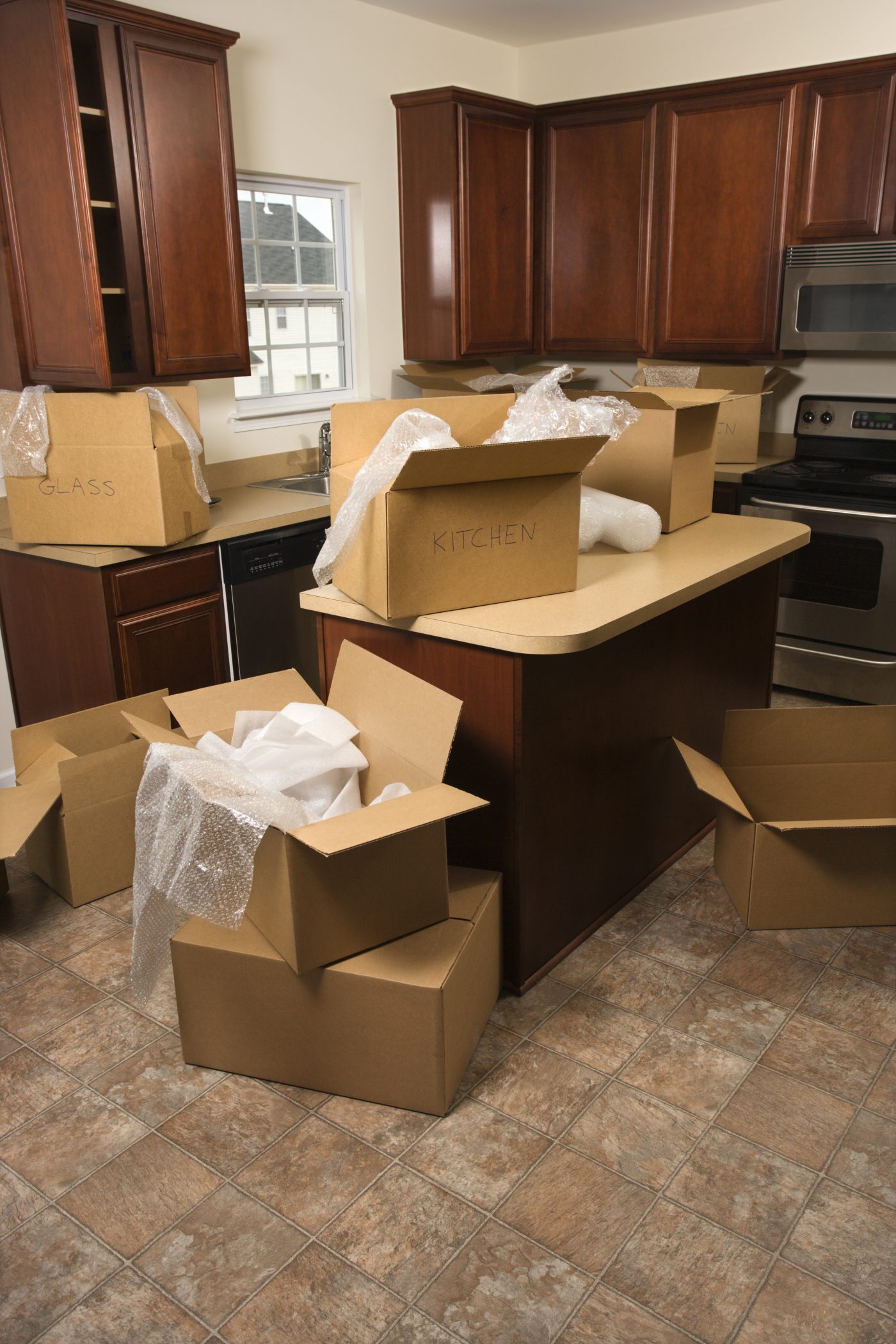 SOME THINGS TO CHECK WHEN YOU'VE MOVED INTO YOUR NEW HOME
So firstly phew, or the stress of moving home is now behind you and you can now start to enjoy your new home. However moving into a new home opens up other things to consider and you should therefore start to think about making this new property your home and the suggestions below may be useful.
UNPACKING STORAGE BOXES
Hopefully the removal firm you used have put the boxes with all your precious and valuable items in the rooms when you need to be, you having numbered the boxes before you left your property and marked on the floor plan where you want them to be in the new building. However is everything as it seems?
You should quickly go through the contents of the boxes to ensure that what you expect to be there is actually still there and unbroken. Whilst you may not, at this stage, completely unpack all boxes and placing items where you want them to finally rest, you should at least check the condition of your items and notify the removals company if there are any breakages or missing items.
When notifying the removals company you should ensure you clearly record the condition of any broken items, including photograph as necessary, and if items are missing then cross-referenced to the list of items you prepared before you left your old property and letting removals company no you intend to make a claim for all missing items.  The sooner you do this the better as delay could impact your ability to claim against any insurance the removals firm may have.
CLEANING
Hopefully the vendors, i.e. the people you purchase the property from, have been through the property and carried out a cleaning exercise so you don't have to.  However, in any event and in particular bearing in mind COVID 19 risks of cross contamination, you should thoroughly clean using suitable disinfected cleaning cloths any item or area where others may have touched.
It would be worthwhile going through each room and ensuring areas are clean, possibly vacuuming these areas before placing your within the rooms, at least this way any dust that accumulates over time will merely be yours.
You have hopefully packed your cleaning items last before leaving your old property so that you can easily access them.
It may be, in particular if the new property has been empty for some time, the unwanted critters are present including rodents, insects or other books. If you suspect these are present but possibly due to droppings being visible, then you should ensure you employ a suitably qualified contractor to clear these areas and ensure any infestation is permanently eradicated to help avoid your own items becoming contaminated. Droppings and areas that may have been affected by animal during being cleaned as these can be hazardous to health.
ELECTRICAL FITTINGS & OUTLETS
Nowadays having sufficient electrical outlets in the building, that are located where you need them to be is an important consideration.  As such you should consider when you intend to place items such as televisions, stereo systems, etc.. In advance of doing so considering how these will be connected to the electrical installation.
If you notice any damaged, broken or suspected defective fittings you should ensure these are made safe as necessary by a suitably qualified and competent electrician. Having something you can quickly plug into the outlet to test its working, for instance a desk light, could help save time and effort later as placing a heavy television next to a defective outlet ensure to cause frustration.
You should ensure you locate the electric consumer unit and cut-off switch so that you are able to turn the electricity off in the event of emergency.  Once located it worthwhile checking the switches are functional and also ensuring the installation has sufficient capacity for your needs.
Now you are legally responsible for the utilities at the property you should take metre readings including gas, electricity and water as necessary, including photographs which are time dated so you can clearly demonstrate the meter readings present when you took occupation.
LOCKS
Hopefully you've been provided with all keys for windows, doors, garages and outbuildings and it's a worthwhile exercise to go around checking these work.  Whilst most people would not consider changing all keys, such as window locks, it's generally good practice to ensure that the entrance electric doors, along with outbuildings locks are changed quickly as you don't know who may have keys to the building. People with keys could include the former vendor's, neighbours, or others including those that an estate agent may have provided with keys which could have been copied.
Once you have your new keys and are friendly enough with your neighbours then perhaps providing them with a copy for emergency purposes is something you wish to consider. In the alternative, if you are rest trusting, then having a key safe fitted externally can be a useful addition.
CHILDREN
Whilst your children may find your new home to be exciting and a place of many adventures ahead, as parents it's worthwhile you considering the dangers that may exist in your new home. Focusing your attention on each room it's worth considering things that may cause harm to your children and/or animals.
Consider which room your children will occupy and starting with those rooms check they are safe for instance are the windows secure or can they be easily opened by a child? If the latter then you should sit fit suitable protection. Are there electrical outlets which are accessible to little fingers and if so you may wish to protect or disconnect these. Other things around the property that the child may bump into for instance sharp corners on kitchen units or cupboards? If so provide protection.  Are there glass mirrors all glass panes present in doors? If so you may wish to provide protection to stop these being broken from your toddler running headlong at full pelt whilst being chased by the dog into these.
You can obtain a child safe survey from Castle surveyors who will provide an overview of potential risks and Hazard in the property. These can include internal and external hazards and you should ensure you have considered all parts of the property including externally. Some things to consider externally include presence of ponds, swimming pools or watercourses where a risk of drowning is higher. Holes in hedges, edges of raised patio areas where falls could occur, stairs or other areas where trips or falls may be higher risk.
It's worth remembering that whilst your RIC S level 2 Homebuyer Report, or Level 3 Building Survey report may have commented on some serious health and safety concerns, those reports are not exhaustive health and safety reports and as such you should not rely on them solely when considering the health and safety of occupants or the property generally.
We hope you find this short summary of things to consider helpful as a guide, however should note this is not an exhaustive list as each property and family is individual. Castle surveyors Limited offer a child safe survey whereby our qualified and experienced chartered surveyor who is also a former health and safety professional, will inspect the property and suggest health and safety related improvements. If you are interested in the service please call 0800 246 1002 or send us an email to enquiry@castle-surveyors.co.uk